This script saves opening and submissions times for HITs (visible on daily status detail pages by mousing over the hourly rate).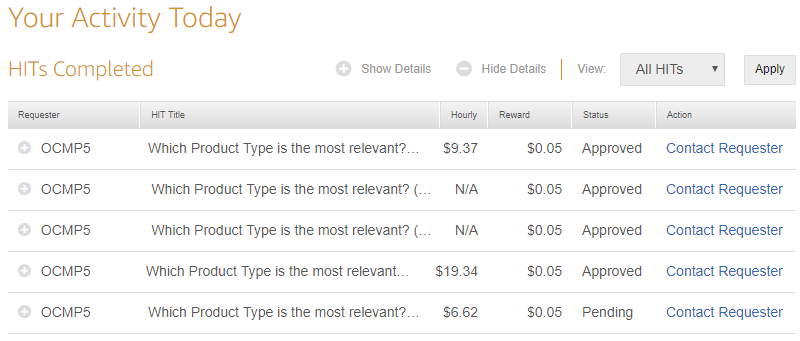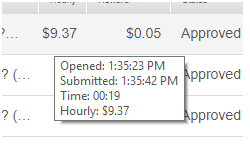 The time and hourly data can be copied simply by clicking on the hourly rate.
Calculates hourly rates broken down by requester on dashboard page.

This script incorporates all of the code of the
[MTurk Worker] Dashboard Enhancer

script written by @Kadauchi.